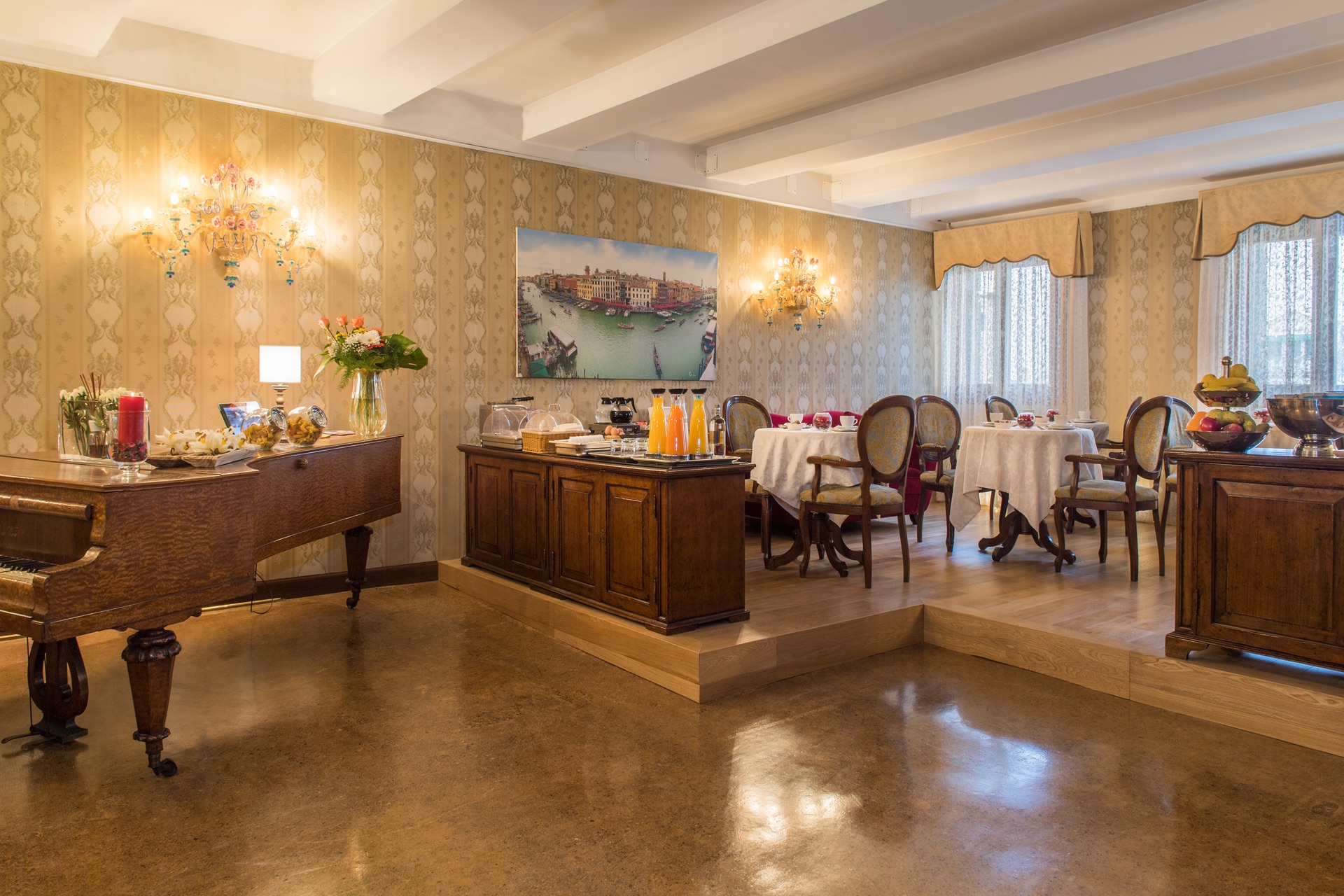 Palazzo Bembo Exclusive Accommodation combines the charm of an ancient home, intimate and elegant, with a cordial staff to relive the glories of the past.
The Bembo nobles – a family of saints, theologians and military heroes including Duke Giovanni Bembo who vanquished the Usocchi pirates – has this sumptuous palazzo built at the end of the fourteenth century after fleeing from Bologna during the barbarian invasions. It is an elegant example of Venetian-Gothic style highly influenced by the Moorish architecture the Venetian tradesmen absorbed during their travels in the Middle East. Giuliano dei Medici, brother of Lorenzo the Magnificent, stayed here in 1510 when he came to Venice to heal.
Time stands still at Palazzo Bembo and the beauty of magical Venice continues to reflect in the waters of the Grand Canal.
Palazzo Bembo was built at the end of the fourteenth century by the noble Bembo family on the Riva del Carbon on the Grand Canal where they unloaded the carbon they imported and sold.
Luxurious upholstery, elegant furnishings, antique furniture and original Murano glasstransform each room into a small sophisticated and aristocratic room.
TO MAKE YOUR STAY MORE COMFORTABLE:
• Check-in from 2 PM
• Check-out until 11:00 AM
• Buffet breakfast or served in your room, from 8:00 – 10:30 AM
• Free internet point and Wi-fi
• Safety deposit box
• Luggage storage
• Elevator